CLINIC:
WAXEN & SLIJPEN
AMSTERDAM: 1-12-2021
ZOETERMEER: 25-11-2021
ENTREE: € 10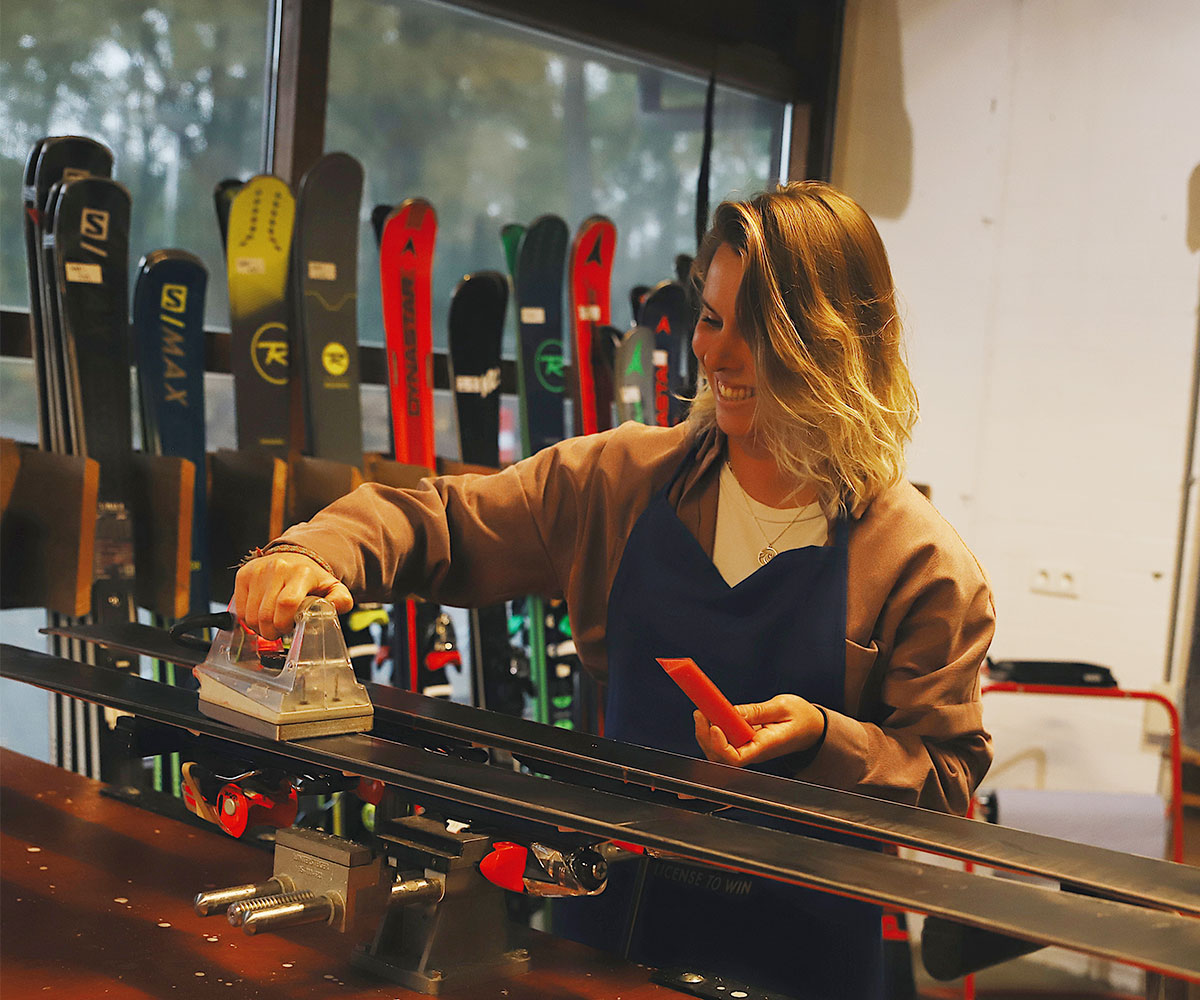 LEER WAXEN EN SLIJPEN TIJDENS ONZE HOLMENKOL-CLINIC
Deze winter organiseren we weer clinics waxen/slijpen! Speciaal voor deze events komt er een expert van Holmenkol naar onze winkels in Zoetermeer en Amsterdam , die alles zal vertellen over het beste onderhoud van je ski's of snowboard. Deze kennis komt natuurlijk altijd van pas, zeker nu de wintersport steeds dichterbij komt!
De clinic is bedoeld voor skiërs én snowboarders van alle niveaus, voor mensen die al wat ervaring hebben met het slijpen en waxen, en voor beginners die nog vrijwel niets weten over het zelf onderhouden van ski's of snowboards. Het betreft een demonstratie, dus je hoeft zelf geen materialen mee te nemen naar de clinic.
Enthousiast? Koop dan hieronder een ticket!*
*Een ticket koop je voor € 10 per persoon; als je op de avond van de clinic Holmenkol-producten aanschaft, krijg je deze € 10 terug als korting op je aankoop.
Heb je vragen of wil je je afmelden voor de clinic? Stuur dan een mailtje (met je ordernummer) naar [email protected]. Let op: afmelden kan tot uiterlijk 24 uur van tevoren. Ben je te laat met afmelden, dan is het helaas niet mogelijk om je geld terug te krijgen.
HOLMENKOL-CLINIC AMSTERDAM
Datum: Woensdag 1 december 2021
Hoe laat: Inloop 19.30 uur
Start: 20.00 uur tot ongeveer 22.00 uur
Waar: Mount by Duijvestein
Heuvelweg 6-8 (in SnowWorld)
1981 LV Velsen-Zuid
HOLMENKOL-CLINIC ZOETERMEER
Datum: Donderdag 25 november 2021
Hoe laat: Inloop 20:00 uur
Start: 20:10 tot ongeveer 22:30 uur
Waar: Duijvestein Winterstore
Buytenparklaan 30 (in SnowWorld)
2717 AX Zoetermeer