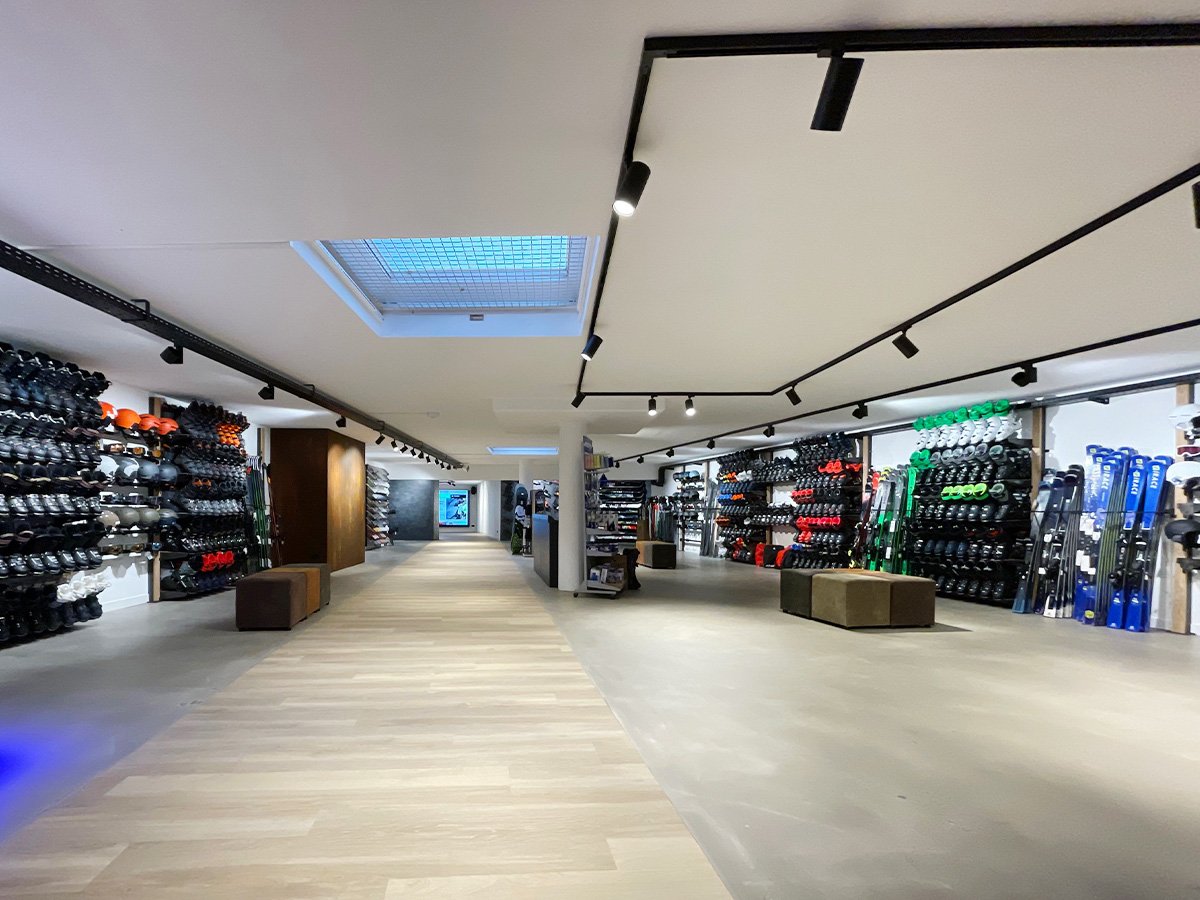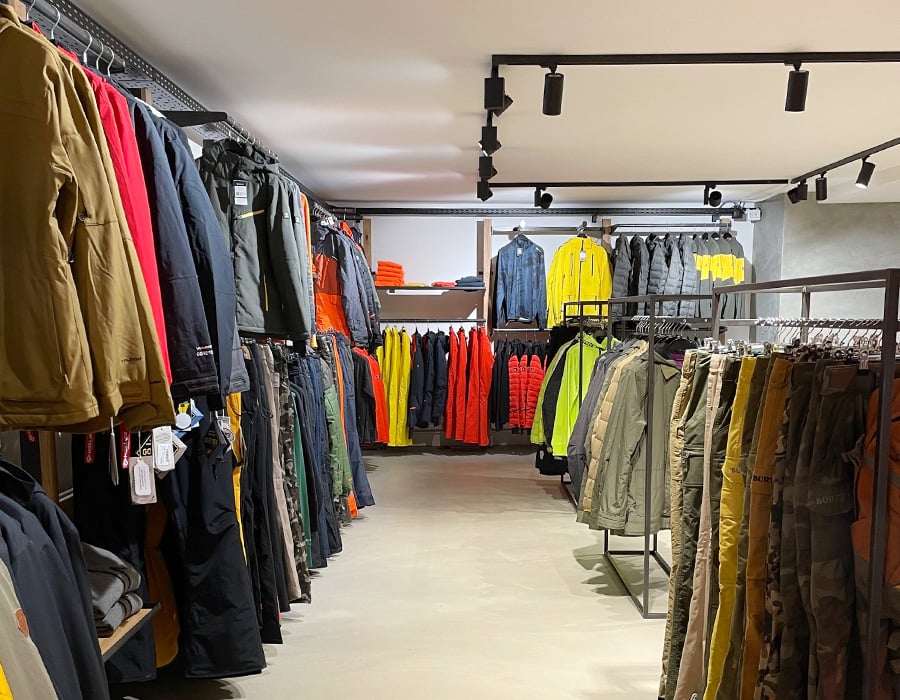 DUIJVESTEIN WINTERSTORE
TRUSTED RENEWED
In 1955 Duijvestein Wintersport opened the very first store on the Valeriusstraat in The Hague. For decades, winter sports enthusiasts from all over the Netherlands have come to this shop to calmly put together their favourite set. In those years we have provided advice to different generations of winter sports enthusiasts. 1000m2 of winter sports articles where knowledge, choice, quality and service are central.
In addition to the huge range of discounted items, you will also find a large collection of skis, ski boots, snowboards, helmets and ski goggles from the latest collections. With the complete collection, we can optimally serve even the most demanding winter sports enthusiasts in this store.
As always, our expert advisers are there to inform you and assist you in making your choice. Just as you have come to expect from us for over 65 years.
COVID MEASURES
In our store in The Hague wearing a mouth mask is obligatory. However, you don't need a QR-code the visit this store.
OPENING HOURS
| | |
| --- | --- |
| Monday | 13.00 - 17.00 |
| Tuesday | 10.00 - 17.00 |
| Wednesday | 10.00 - 17.00 |
| Thursday | 10.00 - 17.00 |
| Friday | 10.00 - 17.00 |
| Saturday | 10.00 - 17.00 |
| Sunday | 12.00 - 17.00 |
Further down this page you will find more information about the opening hours during holidays.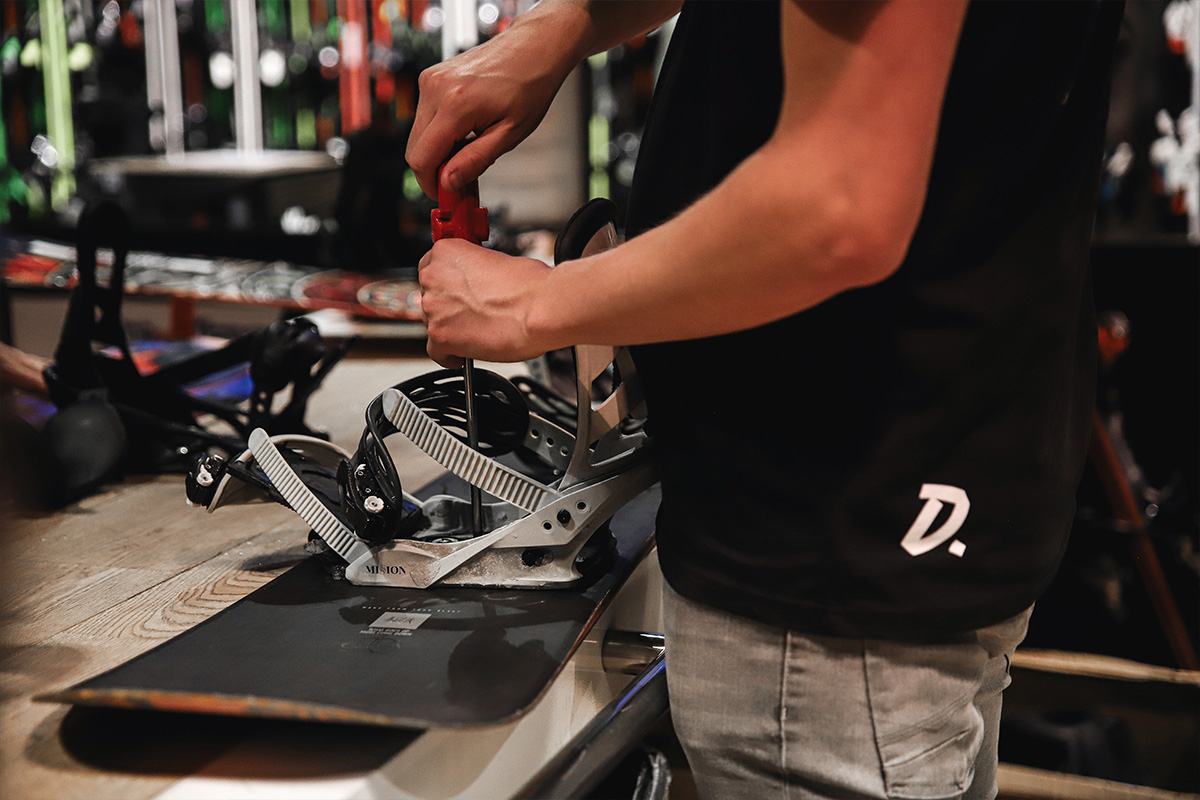 MAINTENANCE SERVICE
Do your skis or snowboard need a good waxing/grinding? For that we have our maintenance service: You can drop your gear off at our shop and pick it up like new a few days later. (Please note: due to the corona measures, maintenance service may take a little longer than usual).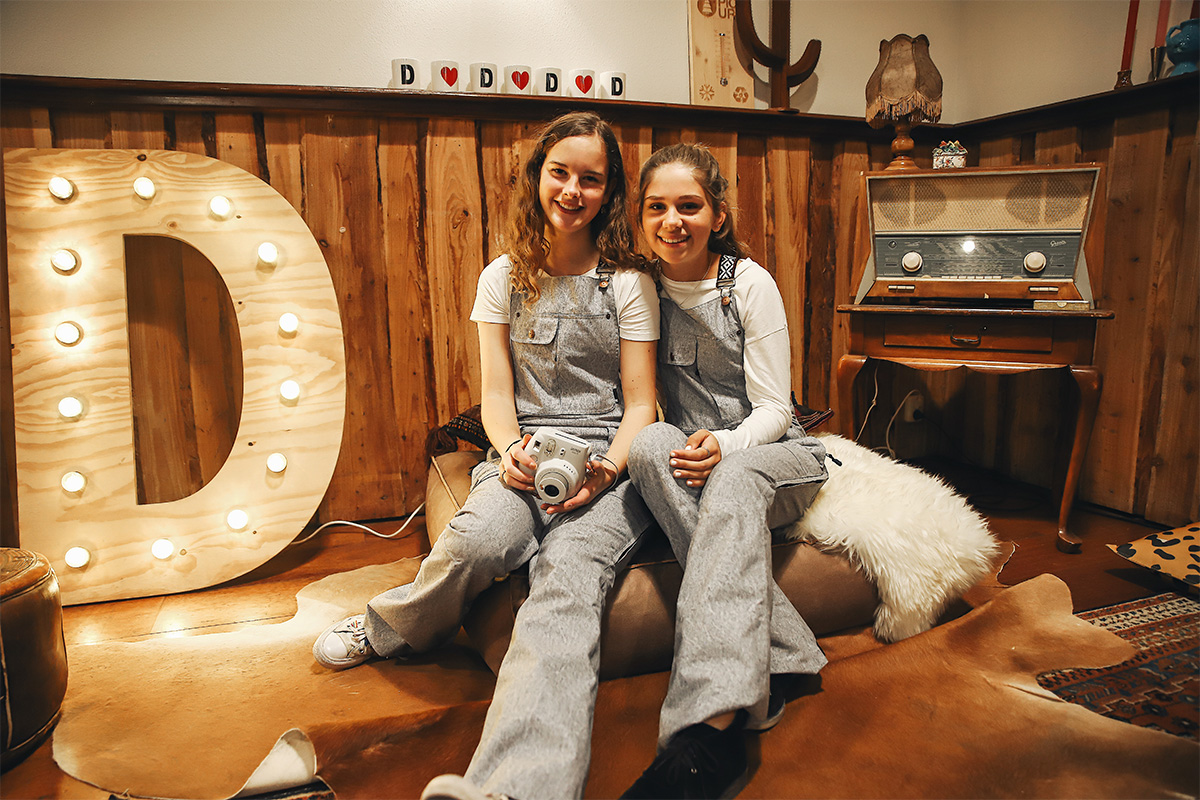 EVENTS AND CLINICS
We love to share our knowledge and enthusiasm about winter sports and therefore regularly organize events or workshops. Several times a year you can register (for free!) for their clinics in collaboration with Holmenkol, where you learn all about the self-sharpening/waxing of your skis or board. Would you like to stay informed about new events? Then follow our newsletter or facebook page.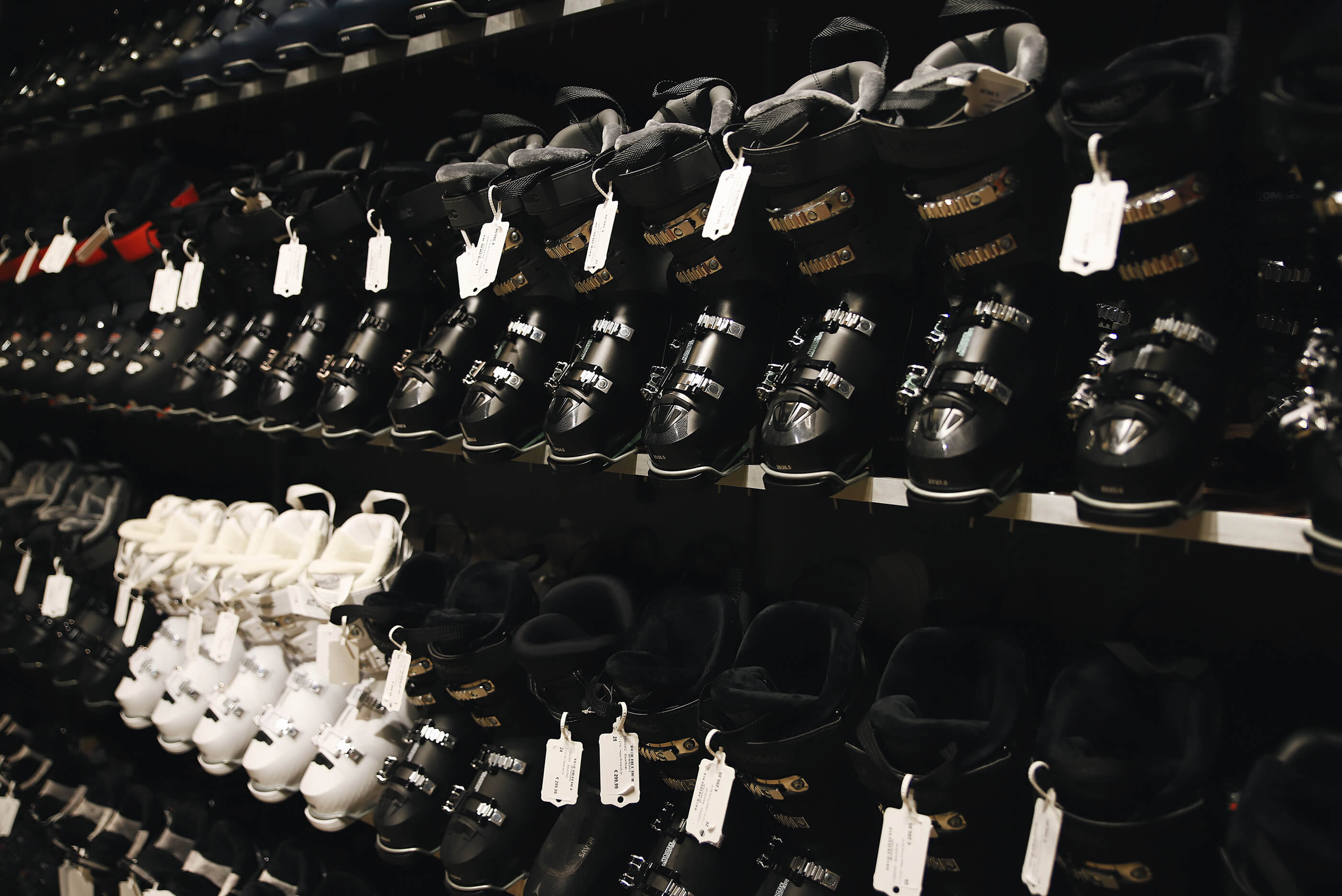 SHOP BY APPOINTMENT
Did you know that you can shop at all our stores by appointment? This way you can be sure that you will be helped personally when you visit our store. Through our online reservation system you can easily book an appointment and you will immediately see when there is a vacant spot. On this page you can read all about shopping by appointment.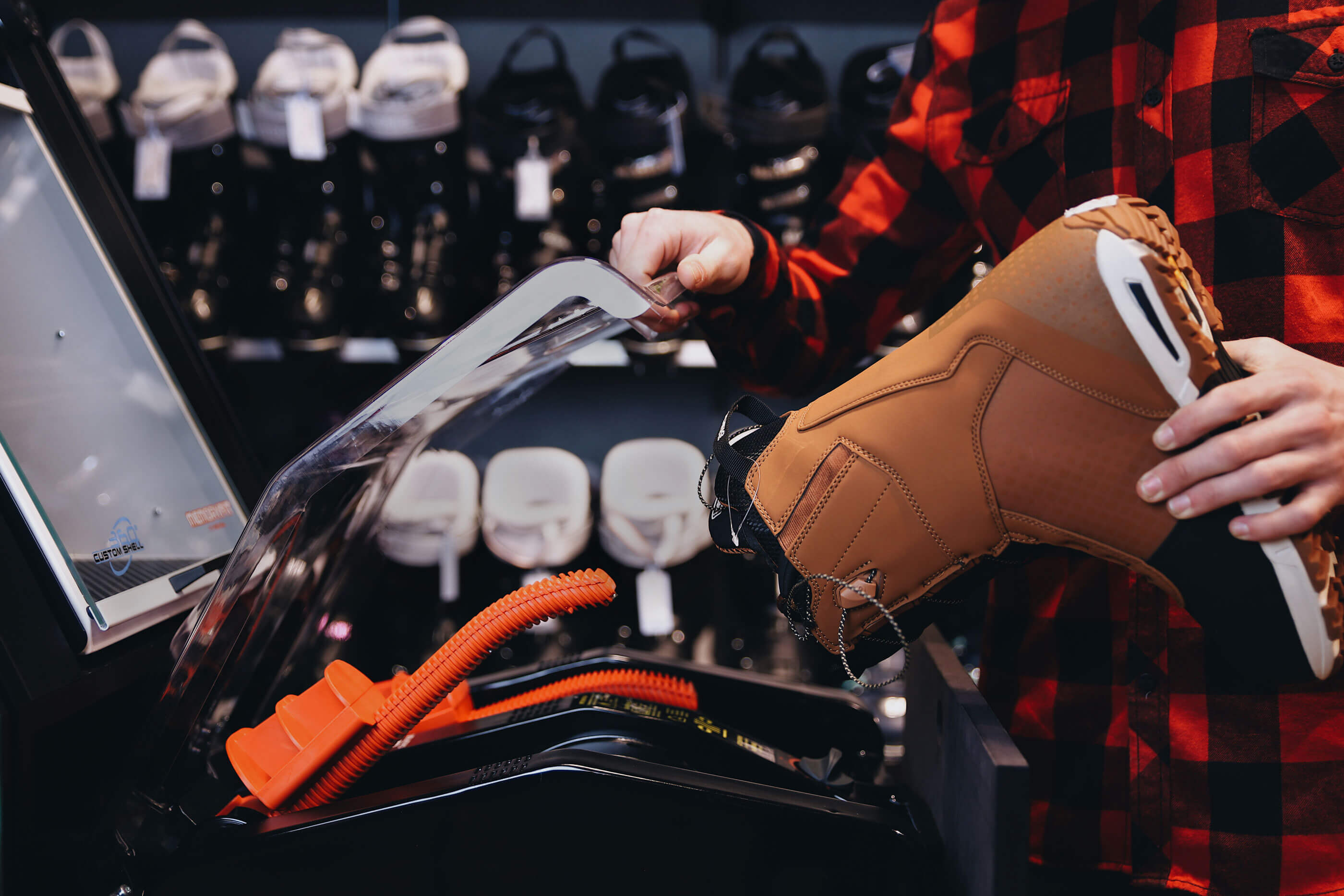 CUSTOMISED BOOTS
Since 1955 we at Duijvestein Winterstore have specialized in custom made ski boots. For example, we can adjust inner and outer shoe completely to your needs through heat, if the standard shape of the shoe does not yet fit your foot perfectly enough.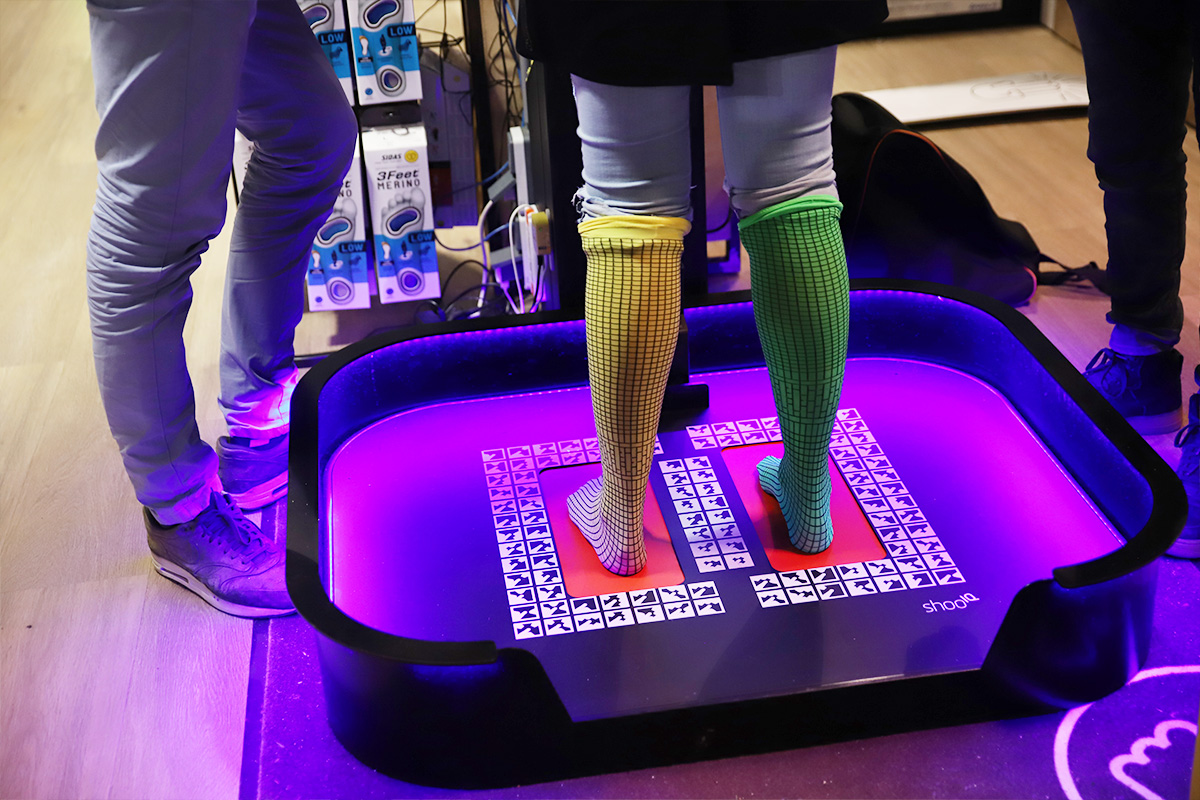 3D FOOT SCAN
In 2019, we introduced the 3D foot scan in our store. A very nice and especially handy device, with which we can make a comprehensive analysis of your feet. Based on this scan, we can even better determine which shoe fits you best.
Parking
There is ( paid ) parking in the area around the store.
PUBLIC HOLIDAYS
5-12-'21 – Sinterklaas: 12.00-17.00
24-12-'21 – Christmas Eve: 10.00-17.00
25-12-'21 – 1st Christmas Day: closed
26-12-'21 – 2nd Christmas Day: closed
31-12-'21 – New Year's Eve: 10.00-17.00
1-1-'22 – New Year's Day: closed
DUIJVESTEIN WINTERSTORE
1000m2 of top collections of beautiful brands with high discounts. Of course with the quality, service and advice that you have come to expect from us for over 65 years.
100% Winter sports, 365 days a year
We do not sell any other sports articles. We only sell winter sports, that is our focus and we know all about it!
For and by winter sports enthusiasts
Offering the best collections at the best prices and really understanding the customer... This is only possible if all employees are enthusiastic winter sportsmen themselves!
Clinics
To keep our winter sports knowledge up to date, we continuously follow clinics ourselves. In addition, we regularly organise events where our customers have the opportunity to attend such a clinic. Here, for example, you learn exactly how to prepare your skis or snowboard optimally. Useful, interesting and fun.
Winter sports clothing
Ladies, men, kids, basic, trendy, cool, sporty, fashionable, functional, technical, exclusive. As long as it's winter sports and we stand behind it. And outlet prices, so everything with nice discounts!
Shoes, shoes, shoes
Ski and snowboard shoes should fit you. You want to be able to compare and feel the differences. That's why we have so many different models in stock. Preferably with discounts from over-aged collections, but because you have to be able to compare, our collection is completed with a large variety of new models.
Skis & boards
So many people, so many wishes: all different winter sports people that we want to serve. And we don't want to limit your choice to just one option: hence the huge range of brands and models. Always a large collection with high discounts, completed with the newest models.