TESTING ON REAL SNOW: SKI & SNOWBOARD TEST CENTRES
Try our skis/snowboards and feel which model suits you best.
Two of our Duijvestein Winterstores are located at special locations: these shops are located at the largest indoor snow tracks in the Netherlands, SnowWorld Zoetermeer and SnowWorld Landgraaf. Of course you have to make use of something special like that! That's why we offer you the unique opportunity to test our skis and snowboards on real snow. Also at Mount by Duijvestein in Rucphen and Terneuzen (these two shops are also located at SnowWorld) you can find ski/snowboard test centres.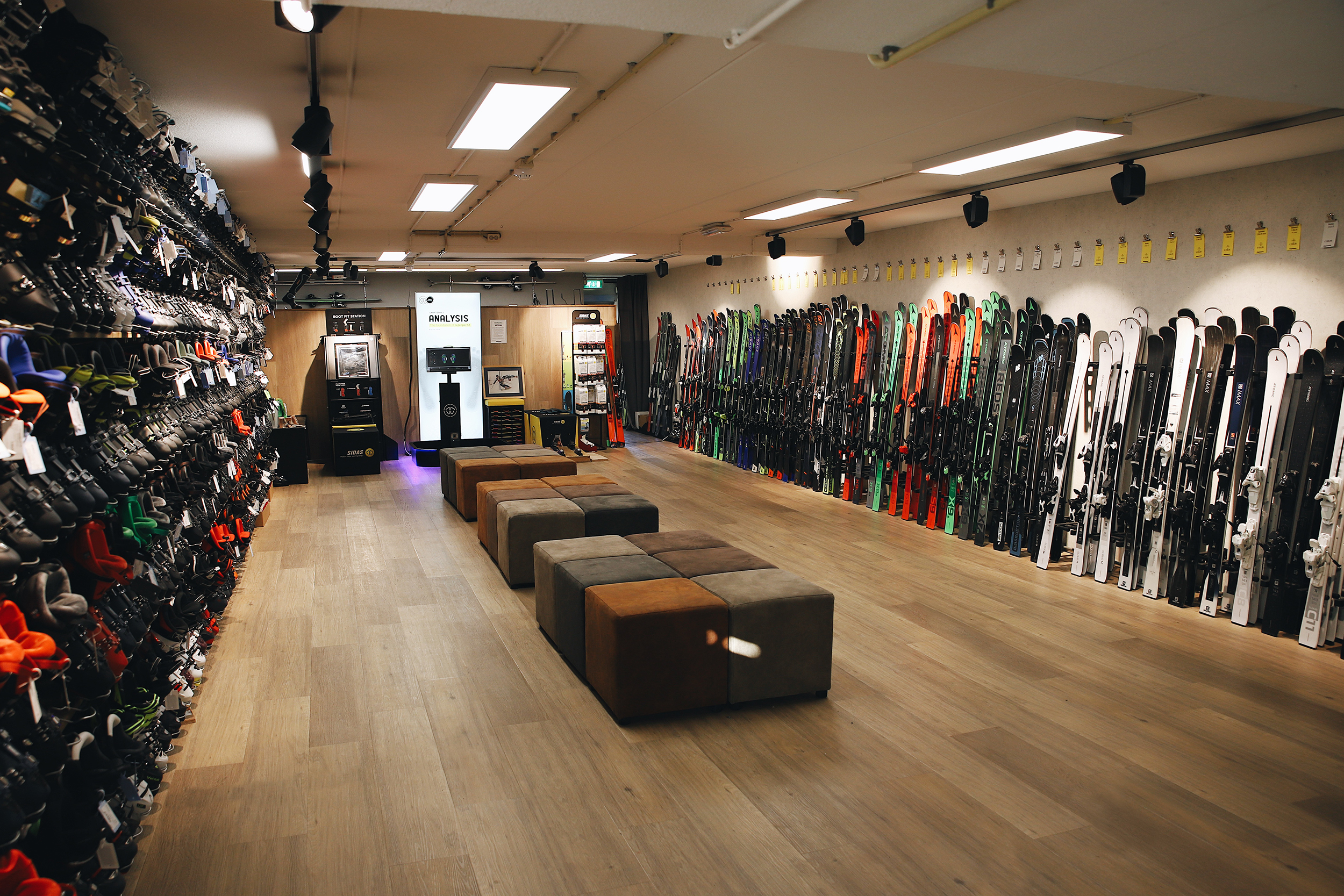 We know like no other how difficult it can be to select the right winter sports equipment. Do you choose a slalom ski or do you go for longer turns? How do you know what length your snowboard should be? Which brand suits your style best? Or maybe you don't have any questions, but you just like to try out different things and talk about the latest trends and developments in your favourite sport? In the shops we are happy to answer all your questions and dispel your doubts. We have an extensive range of test skis and boards: of (almost) all skis and boards we sell, we have one or more lengths on the test rack. So you can try them all out! This way you can feel for yourself which materials meet your requirements. We also have experts in the shops who will be happy to advise you on choosing your new skis or snowboard.
PRACTICAL INFORMATION
To test the equipment, you need a customer card. If you don't have one, you should register with us first. There is no charge for this.
Testing skis or snowboards costs €25.00. For this amount you can test up to 5 skis or snowboards in one session (during our opening hours). You will also receive a voucher worth € 25.00 that is valid for one month. This voucher can be used when buying skis or a snowboard in one of our shops (not in the webshop).
The adjustment and exchange of equipment will take place in the shop under the supervision of our advisors.
Access to the track is not included in the price. You can buy a track ticket at the SnowWorld information desk.
WHAT TO BRING
We ask you to bring a valid ID as a deposit during testing, so don't forget to bring it!
Also bring your own ski or snowboard shoes, because shoes from the shops are not allowed on the track.
If you are testing snowboards, you can also bring your own bindings.
Don't forget your winter sports clothing and protection.
Ski poles can be used from SnowWorld and you don't have to bring your own.
WHICH SKIS AND BOARDS CAN YOU TEST?
On this page you will find the range of skis for testing.
On this page you will find the snowboards for testing.
We would appreciate it if you would write a review about the boards and skis you tested on our site after you have finished testing them. By doing so, you share your experiences and help other skiers and snowboarders to find the right skis or board for their needs.