Trade-in plan
Growing children outgrow their clothes, shoes and skis very quickly. The ski boots and skis that fitted perfectly last year can suddenly become several sizes too small this year. For many parents this is a well-known problem... That is why we at Duijvestein Winterstore have developed a trade-in plan!
Why trade in?
Do you want your kids to ski on the latest and greatest skis every year? But do you think it is a shame to pay the full price for a new pair of skis every year? Then our trade-in plan is the solution. Thanks to the exchange plan you always get 50% of the original price of the old skis back as a discount on a new pair of skis for children!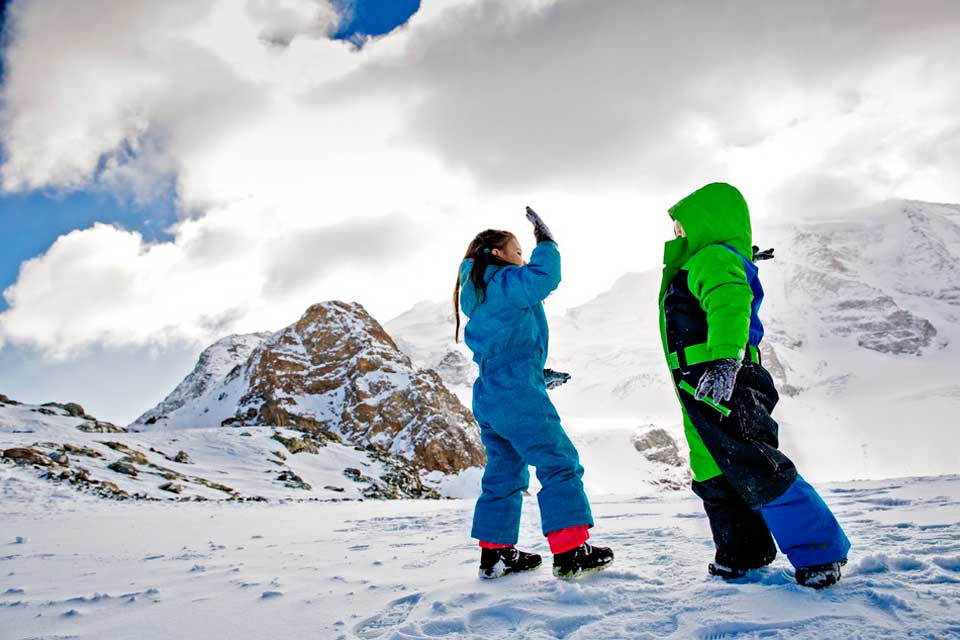 How does the trade-in plan work?
When you buy a pair of children's
skis
or
boots
, you receive a card with the purchase date and the purchase amount. With this card you can exchange the skis/ski boots in one of our shops within 2 years. We will then deduct 50% of the original value of the old skis as discount on the new ones. Below we show you an example of how such a trade-in plan works:
Example of a trade-in plan
Say you buy a pair of €150 children's skis for your son in 2015. In 2016 the skis have become too small for him, so you come to trade them in. You pick out a new pair of skis costing €200. The old skis were originally worth €150, of which 50% is deducted as a discount from the new skis.
The calculation: EUR 150 x 0.5 = EUR 75, so you pay EUR 200 - EUR 75 = EUR 125 for the new skis.
A year later your son has grown a lot and needs new skis again. Since the original value of his second pair of skis was €200, the discount is 50% of €200. So this time you will receive €200 x 0.5 = €100 discount on the new skis.
Conditions of the trade-in plan
You can trade in your skis in our shops in Landgraaf and Zoetermeer and in our outlet shop in The Hague. (In the outlet store, please note that the trade-in plan only applies to collections that have not been discounted. See the next point).
The trade-in plan does not apply in combination with discounted skis or ski boots.
The trade-in plan is not valid in conjunction with any other offers and promotions.
You may exchange your children's skis/ski boots as many times as you wish, as long as it is within 2 years of the last purchase.
The exchange scheme ends when a child reaches the age of 13, as children change to adult skis and boots around that age.
When purchasing skis/skis boots, you will be given a card. On it you will find the date of purchase and the value of the products. Please keep this card together with the purchase receipts as you will need it when exchanging the skis. If you no longer have this card, unfortunately we cannot exchange the equipment.
Children's skis can be exchanged for children's skis, and children's ski boots for children's ski boots. Skis cannot be exchanged for ski boots, nor vice versa.