Atomic
Een skischoen voor iedereen, elke pasvorm en type skiër. In de Atomic HAWX-familie vind je altijd een schoen die past. Past je favoriete HAWX-schoen niet perfect, dan is deze gemakkelijk op verschillende manieren aan jouw pasvorm aan te passen. Benieuwd hoe dat werkt? Lees dan snel verder!

HAWX
De verschillende modellen van de legendarische Hawx:.
De Hawx Ultra is een directe schoen voor de sportieve skiërs onder ons. De Hawx Ultra-serie is gekenmerkt door het lichte gewicht en de smalle fit, waarbij het model met flex 120 net iets toegankelijker is dan de variant met 130. Uiteraard heeft deze schoen een 'thermo-moldable' shell, wat betekent dat deze helemaal naar jouw pasvorm is aan te passen. Ook de hielfixatie, die zorgt voor optimale controle op de ski's, is een belangrijk onderdeel van deze schoen.
De Hawx Prime is een stugge, veelzijdige en middelbrede skischoen. Met de Memory Fit-technologie kan zowel de binnenschoen als de buitenschaal eenvoudig worden aangepast aan de vorm van de voet. Omdat de schoen een niet al te brede basisleest heeft, is deze schoen voor heel veel skiërs met verschillende voetvormen geschikt. Het lichte gewicht van de skischoen zorgt ervoor dat je geen overbodige energie verspilt als je de hele dag op de piste bent. Voor skiërs die van knallen houden, maar tegelijkertijd nog wel comfortabel op hun ski's willen staan.
De Hawx Magna is een veelzijdige en brede schoen, de lichtste van deze klasse. Omdat de schoen een brede basisleest heeft, is deze schoen voor skiërs met een bredere voetvorm geschikt. De 'Easy Step In'-technologie (een zachter gedeelte in de tong) maakt het instappen gemakkelijker en zorgt ervoor dat mensen met bredere voeten en benen ook pijnloos kunnen skiën.
Je kunt de schoenen van Atomic Hawx natuurlijk komen passen in onze winkels. Daar adviseren we je graag over de juiste schoen voor jouw voet. Wil je meer weten over waar je op moeten letten bij het passen van skischoenen? Lees dan eens onze koopwijzer!

TERMEN:
Trueflex
Exclusief materiaal van Atomic. Koud of warm, de schaal van je schoen wordt er niet meer of minder flexibel van.
Asymmetric Liner Construction
De binnenschoenen zijn vervormbaar door warmte en zorgen voor meer controle, dankzij snellere energie-overbrenging. Beschikbaar in: Platinum, Gold, Silver en Bronze.
Energy Backbone
Biedt meer gevoel en zorgt zo voor meer precisie en een sneller effect bij elke bocht.
Power Shift
Complete personalisering. Aan te passen aan het moment of je wensen door het wijzigen van de [forward-lean] naar 13°, 15° of 17°.
Memory Fit
De buitenschaal is vervormbaar door warmte en dus helemaal aan de voet aan te passen.
Easy Step In
Een zachter gedeelte in de tong van de schoen maakt het instappen gemakkelijker.
COMBINEER:
Niet genoeg van ATOMIC? Bekijk het hele assortiment in onze webshop:
Atomic skischoenen, Atomic ski's, Atomic skistokken, Atomic helmen, Atomic sneeuwbrillen, Atomic ski- of schoenentas.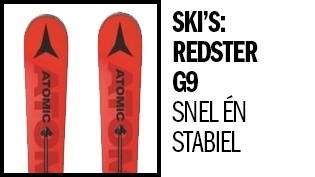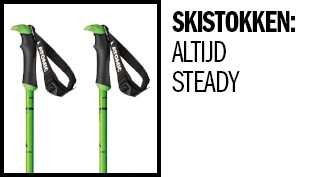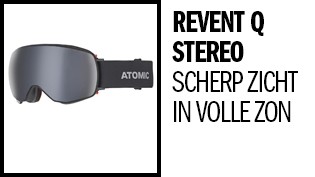 HET VERHAAL VAN Atomic
Atomic is opgericht in 1955 in Oostenrijk. De oprichter, Alois Rohrmoser, begon met vier personeelsleden en in de beginjaren maakten ze ongeveer 40 paar ski's per jaar. Na verloop van tijd lukte het ze om de productie van de ski's flink te automatiseren en te mechaniseren.
In 1967 openden ze hun eerste fabriek in Wagrain. Een paar jaar later werd de tweede fabriek geopend, in Altenmarkt im Pongau (waar ze nu nog steeds hun hoofdkantoor hebben). Toen in 1981 ook nog een fabriek in Bulgarije werd geopend, kwam de productie pas echt goed op gang. In 1991 produceerden ze maar liefst 831.000 paar ski's! Dat record is tot op de dag van vandaag nog niet verbroken.
We kunnen dus wel rustig zeggen dat Atomic een grootheid is op het gebied van skimateriaal! Niet alleen in productiecijfers, maar ook in de ontwikkeling en techniek. Wie kent de iconische Atomic Beta Carve ski's van een kleine 20 jaar geleden nog? En de Doubledeck-constructie op de race ski's? Inmiddels zit Atomic al in de derde generatie van het ontwikkelen van de technologieën die de ski's meer stabiliteit, rebound en pit geven... En ze blijven nog wel even doorgaan met het ontwikkelen van top-end ski's. Met winnaars zoals Mikaela Shiffrin en Marcel Hirscher als steratleten zal Atomic nog wel even leidend blijven in de skiwereld!